We provide branding by all possible ways
Promotional Product branding and packaging are necessary for its success. We provide good corporate branding services by using different techniques.
Our Facebook ad experts can help you get high conversion rates
The logo is important because that is brand identity of your company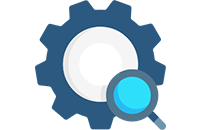 Product labels and graphics that are appealing to the eye attract a larger audience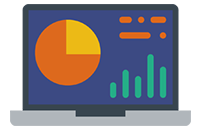 Before you start branding, you must learn about your competitors' strategies
People Are Enamored with Brand Names
People like to purchase brands, thus branding a product offers more advantages than traditional marketing. They are prepared to pay a premium price for branded goods. This has the advantage of allowing you to charge what you are worth.
Professional product branding services for a wide range of products are available from us.
Boost Your Brand Recognition And Scale Up Quickly With PPC Management Services
PPC advertising is a very effective digital marketing method for increasing conversions and maximizing return on investment. PPC management services based on data provide excellent possibilities to engage your business with consumers while also increasing profitability.
Crecode IT Professional is a leading PPC agency that focuses your entire performance. Whether you want to increase conversions, traffic to your website, or both, our PPC professionals can help you reach your objectives. Our PPC campaign management services may help you raise your quality score and increase your online income.
Better Website Means a Better User experience
Keyword research &
Competitor Analysis
The foundation of success is selecting the right keywords to bid on. To develop an Ads campaign that produces sales and a favorable ROI, we'll investigate keywords and the competition.
Campaign Creation &
Ad Copy Creation
Creating a campaign and writing ad copy We'll design ad text and adjust all parameters for your ad campaign. To obtain the maximum conversion rates possible, many ad versions will be generated and adjusted.
Detailed reporting &
Team Meetings
Every month, we'll provide you a comprehensive report on what we've accomplished and our plans for the following week. We'll also set up a call with our team and yours to go through everything.